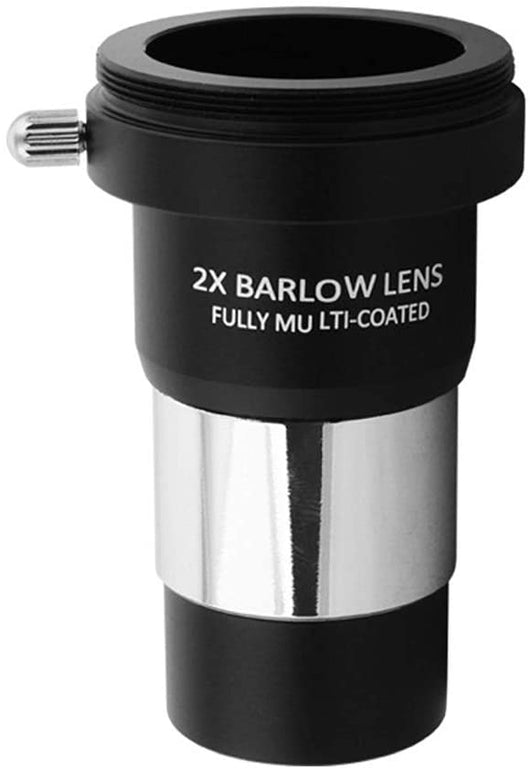 Doubles the Magnification: This 2X Barlow lens doubles the magnification and capacity of any 1.25 inch eyepiece at the cost of a single eyepiece.
Interface with M42x0.75 Thread: With T/T2 (M42x0.75mm) male thread for T/T2 connectors, work as a t adapter. Connect DSLR or SLR camera to telescope easily via a separate sale t ring adapter. (Adapter not included)
Multilayer HD Broadband Green Film Optical Glass Lens: Offer a high quality observation without introducing additional chromatic aberration. Chromatic corrected; provide high transmittance; ensure clear; sharp views.
Quality Made: Aluminum stock and black anodized body, precision machined; sturdy for a long term use.