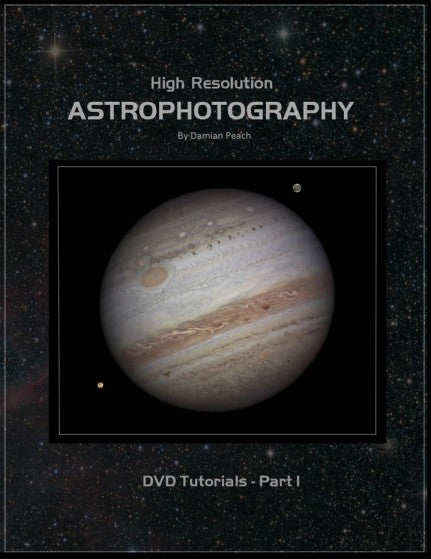 All new 2014 release featuring over 2.5hrs of imaging processing tutorials covering all manner of different aspects of imaging and processing:

* Autostakkert 2 and Registax 6 multiple tutorials.
* Photoshop intro tutorial covering noise reduction/colour.
*WINJUPOS covered in detail from de-rotation to maps and animations
*Guides to buying Telescopes and Cameras.
* Atmospheric dispersion correctors discussed in detail.
*Guides to using useful online weather forecasting tools.
*Q&A sessions covering the most popular questions asked.
*For least expensive USPS shipping $8.00 within the USA Call 888-471-9991 to place order