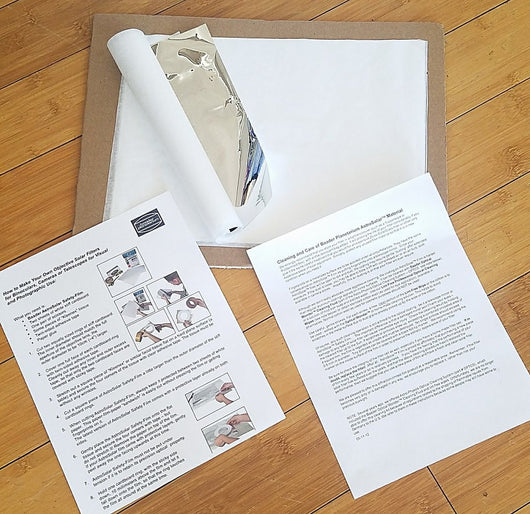 OCT is excited to offer Baader Solar Mylar for a fun and more importantly, SAFE solar viewing! We are offering the this in sheets of 9"x13" and 9"x6" along with instructions to construct a solar filter to fit your telescope or lens.
Known simply as "The Best" white light solar filter material money can buy, its unique structure and patented material give you a white light view that lets you see the full visual spectrum of the Sun safely while giving you the sharpest image possible.
Included in the kit are instructions of how to use and maintain your filter for many years of amazing solar observations. Get more use out of your telescope, binoculars or even telephoto lens and begin to discover the amazing science of our closest star today.