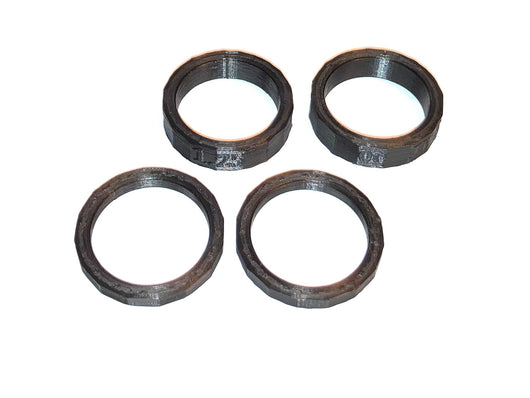 Spacer kit for Lunt 40mm h-alpha solar telescopes.
If you own a Lunt 40mm and read the instruction manual, you know that in order to come into focus with an eyepeice you have the pull the diagonal out ~ 20mm.  Nobody carries a ruler when they're out using their lunt 40 so we 3-D printed a spacer kit to remove the guess work.
You get (2) 10mm spacers and (2) 5mm spacer, both 1.25" inner diameter. 
Place one 10mm spacer over the nosepiece of the provided lunt diagonal, then place either one 10mm or one 5mm over the nosepiece of the eyepiece you'd like to use.  Focus and enjoy!